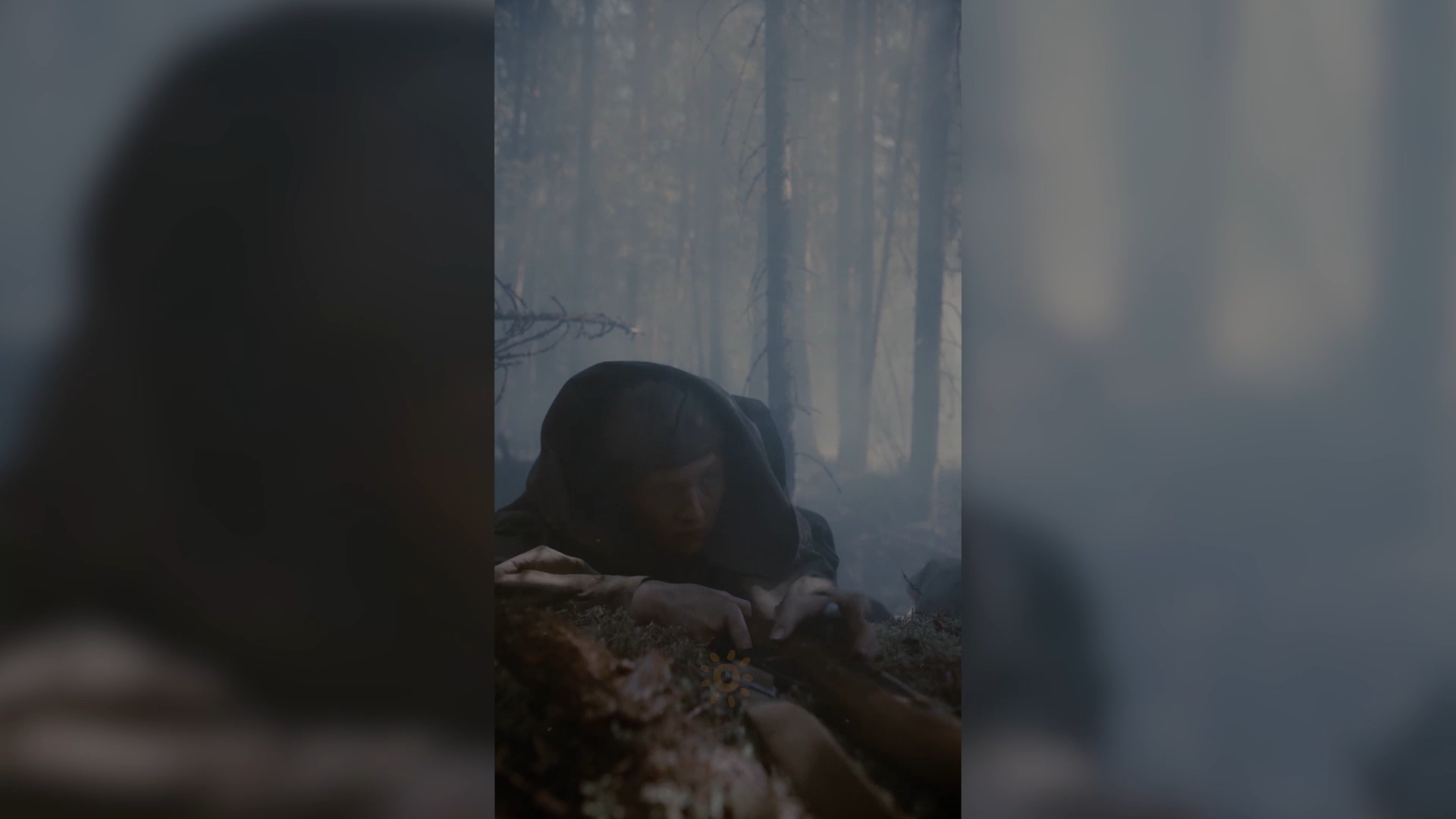 Disappearing Stories
ABOUT PROJECT
"Disappearing Stories" is a miniseries based on real-life tales of senior citizens, created in the format of Instagram stories. Each episode disappears after 24 hours – just like the lives of residents at nursing homes melt away without our attention.
Millions of senior citizens in nursing homes live in oblivion. They need our attention to sustain their will to live. But young people are not interested; they perceive elderly people in nursing homes as irrelevant, devoid of any interest, insignificant.
So we decided to tell the stories of elderly people in a way that's relevant to a young audience – by using Instagram as a medium.
We posted 9 episodes as separate Instagram stories. The videos carry a powerful message and invite viewers to share the stories as a way of keeping them "alive", and encourages young people to volunteer in nursing homes. Unless shared, our stories disappear forever, just like elderly people do.
One of the key challenges we faced was filming the series in the Instagram stories native format. We prepared thoroughly, carried out research with real-life heroes – and then filmed all of this in a vertical format.
Total reach 38,5M+
More volunteer applications 7 TIMES
Views 12,5M+
Gallery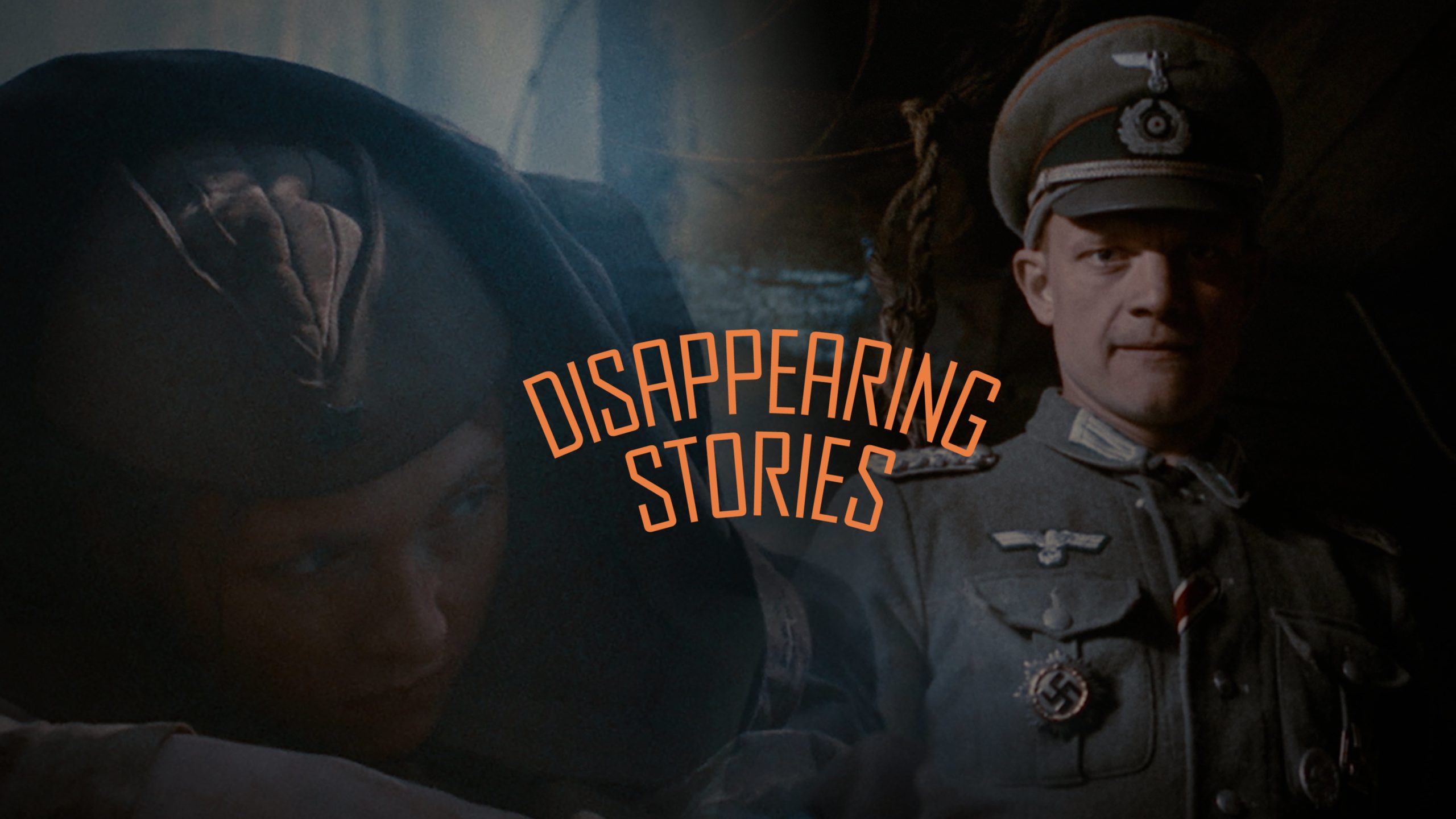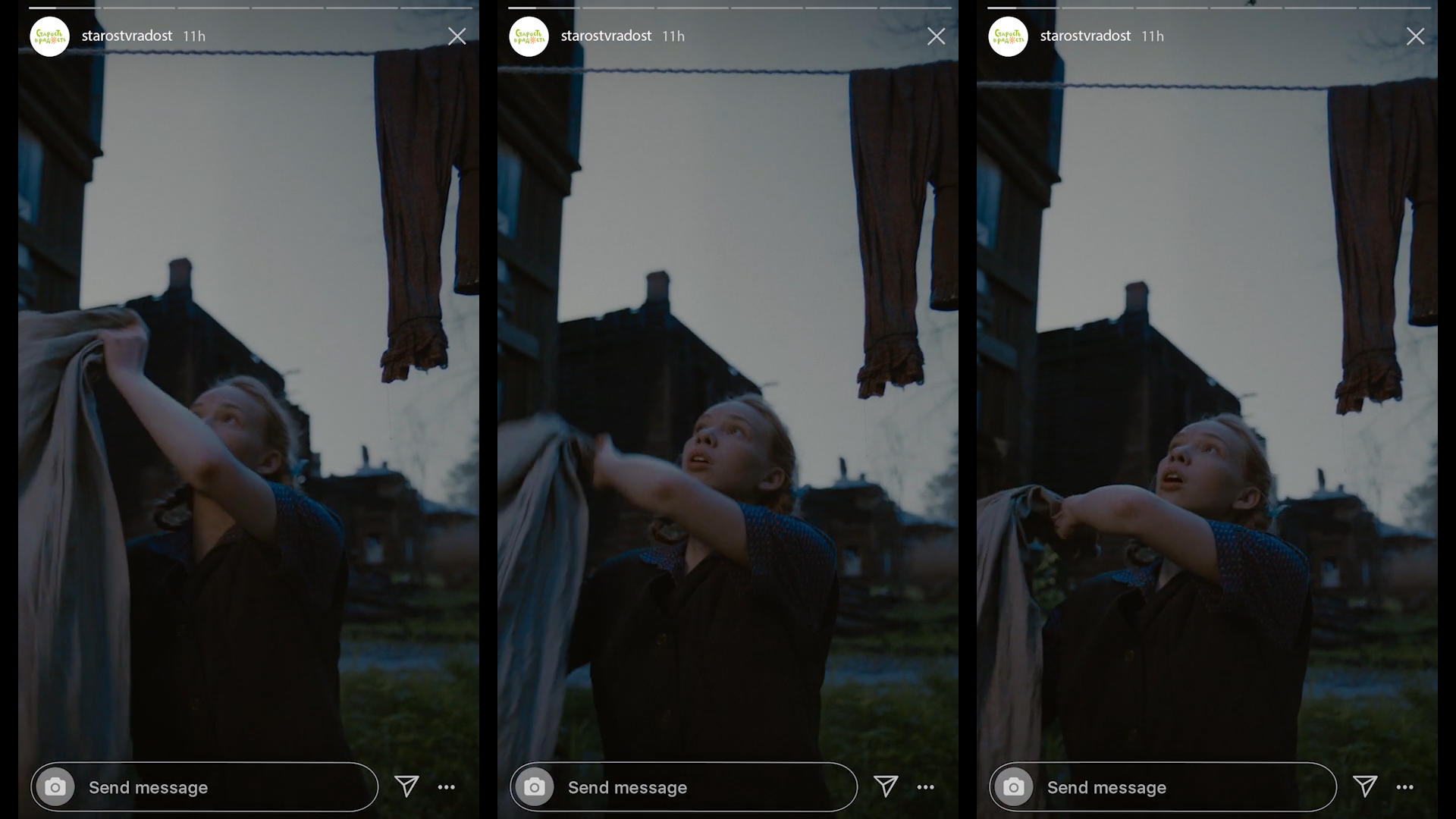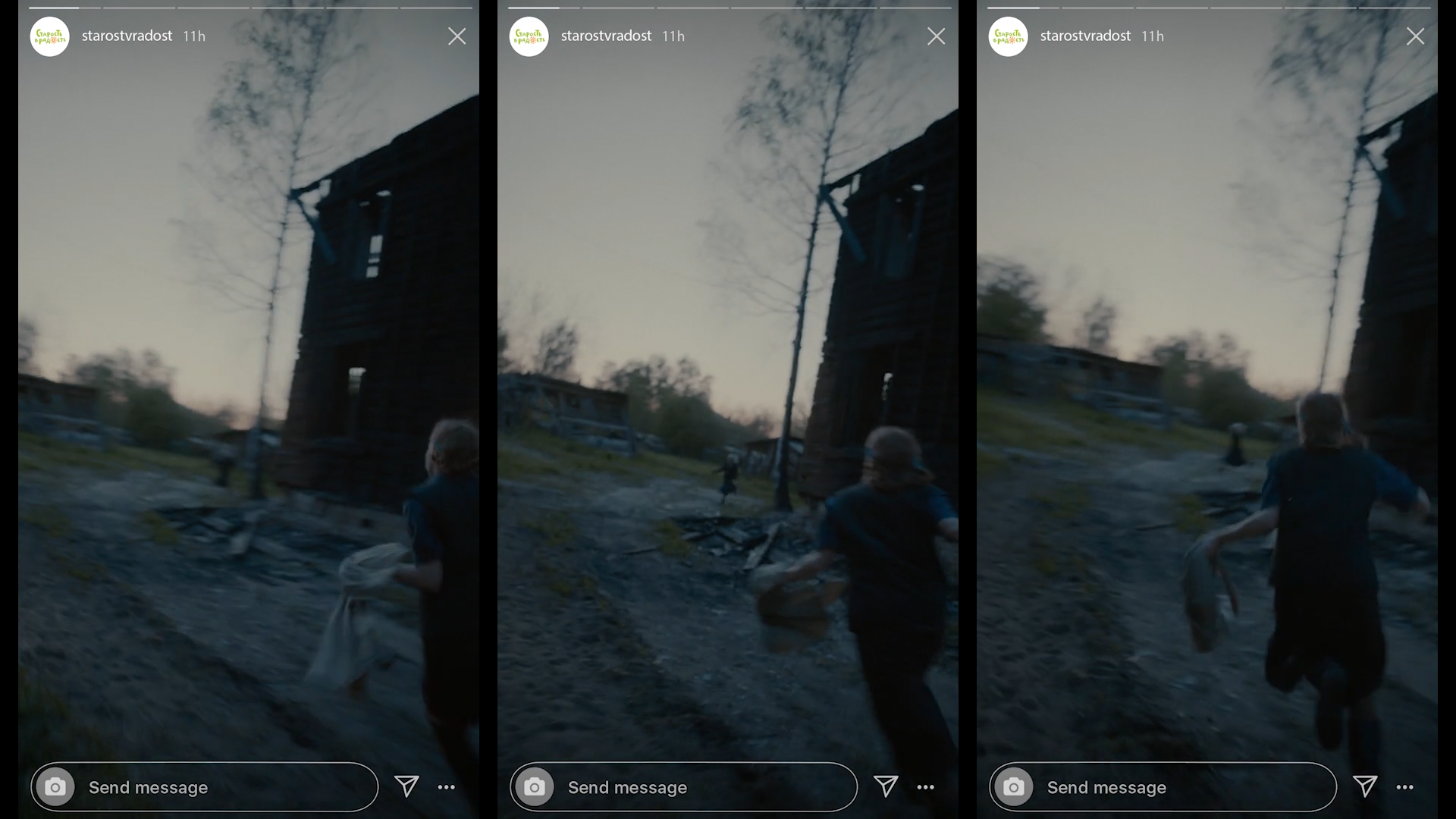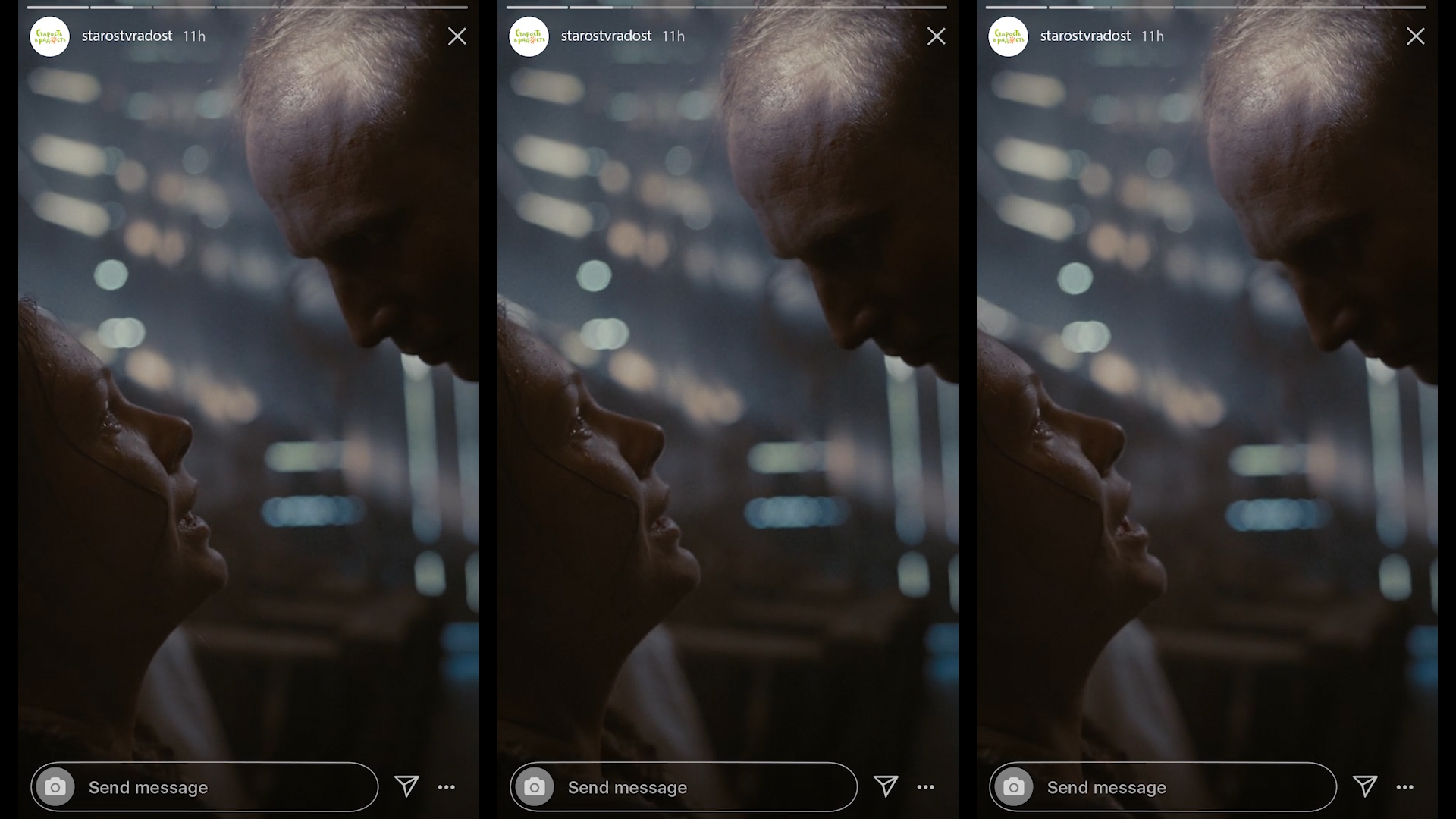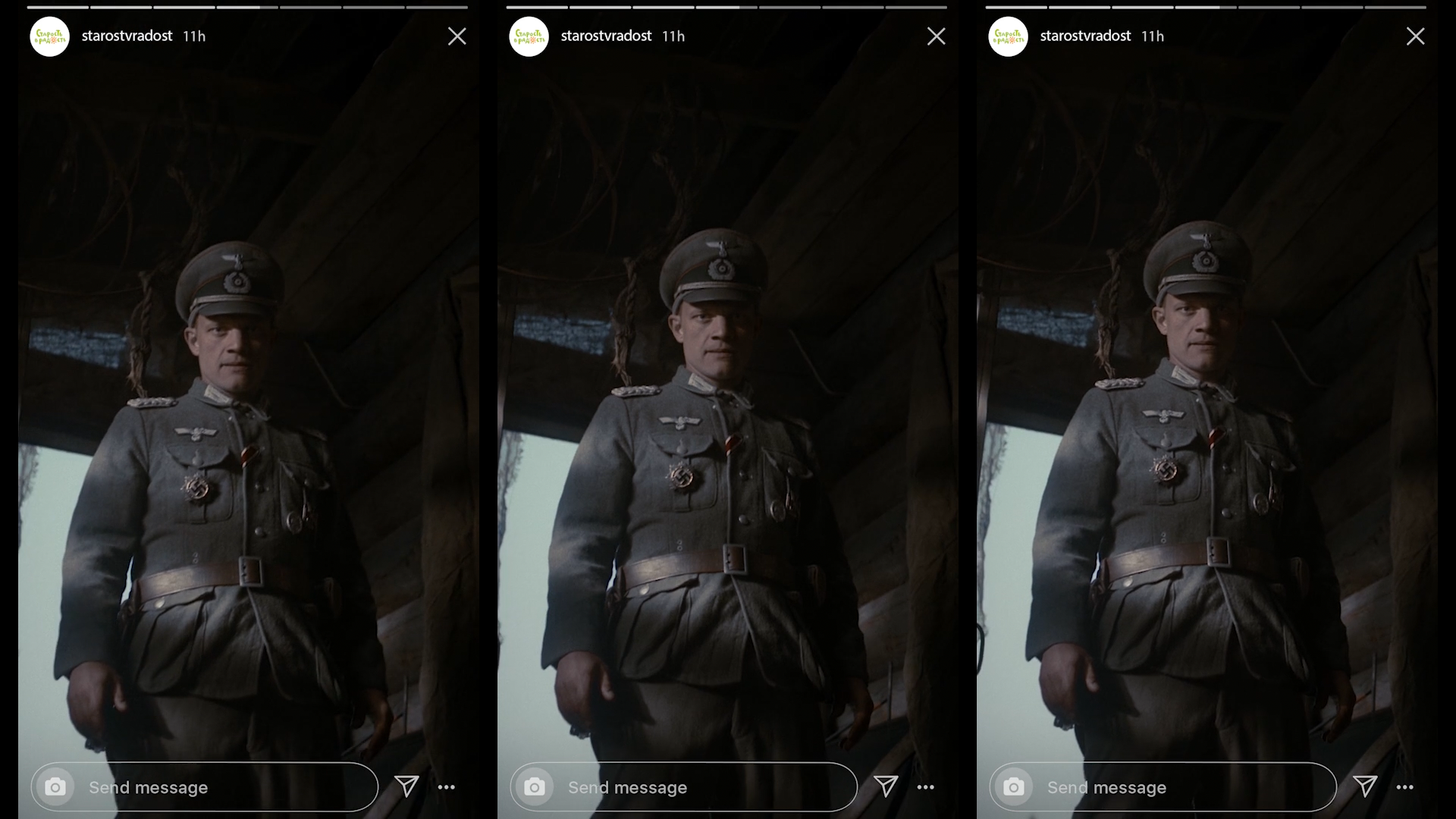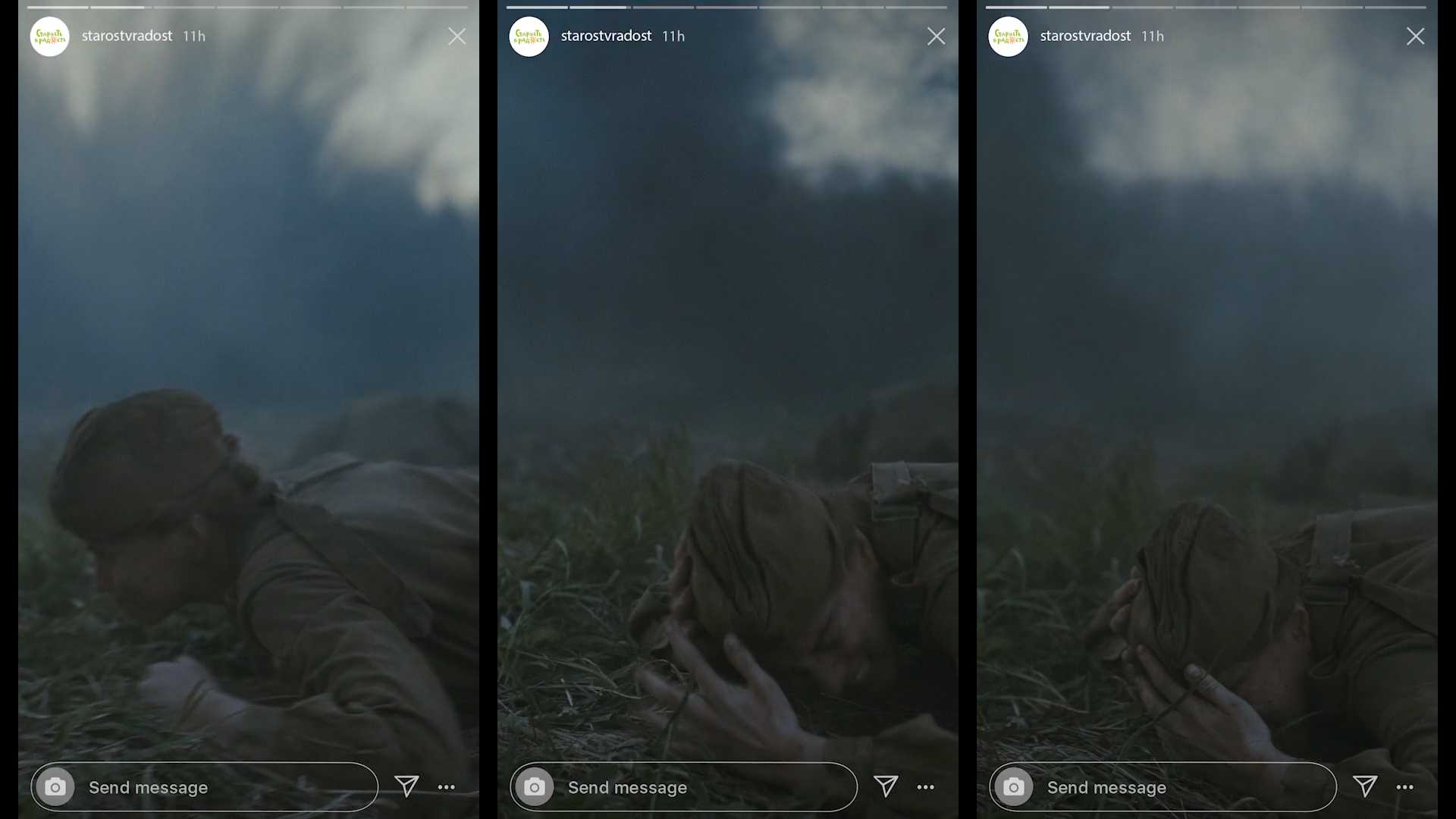 Advertising Awards
ADC100 —
1
1
White Square —
2
1
5
Webby —
1
D&AD —
1
1
Epica —
1
2
Anthem —
2
One Show —
1
Golden Drum —
2
2
3
Red Apple —
1
4
5
1
ADCR —
2
ADCE —
1
2
ADC100 —
1
1
White Square —
2
1
5
Webby —
1
D&AD —
1
1
Epica —
1
2
Anthem —
2
One Show —
1
Golden Drum —
2
2
3
Red Apple —
1
4
5
1
ADCR —
2
ADCE —
1
2
Film Festivals & Awards
---
Disappearing Stories
2020, web-series
T.O. Web Fest (Toronto, Canada) Best Web Series
---
New Media Film Festival (LA, USA) Grand-Prix
---
Berlin Web Fest (Berlin, Germany) Best Drama, Best Cinematography
---
Montreal Digital Web Fest (Montreal, Canada) Best Director
---
Asia Web Awards (Seoul, South Korea) Best Web Series of All Genres
---
Baltimore Next Media Web Fest (Baltimore, USA) Best Drama
---
Sicily Web Fest (Sicily, Italy) Best Screenplay
---
CLAM Catalonia Film Festival (Barcelona, Spain) Best Film
---
Rio Web Fest (Rio de Janeiro, Brazil) Best Costume Design, Best Makeup, Best Sound
---
"Break for Film" Festival (St.Petersburg, Russia) Special Prize
---
LAMPA International Film Festival (Perm, Russia) Special Prize "World without war"
---
Moscow Film Festival "Let's live" (Moscow, Russia) Official Selection
---
Seriencamp Festival (Munich, Germany) Official Selection
---
NYC Web Series Festival (New York, USA) Official Selection
---
"Telemaniya" Film Festival (Moscow, Russia) Official Selection
---
Social Machinery Film Festival (Italy) Official Selection
---
Ozerov International Film Festival (Moscow, Russia) Official Selection
---
Seoul Webfest (Seoul, South Korea) Official Selection
---
Social World Film Festival (Naples, Italy) Official Selection
---
CREDITS
CREDITS
CREDITS
CREDITS
CREDITS
CREDITS
CREDITS
CREDITS
CREDITS
Creative & production: Mozga Studio
Creative directors: Oleg Ageychev, Andrew Ushakov
Art director: Alexander Chumachenko
Copywriter: Darya Ushakova
Directors: Oleg Ageychev, Alexander Gornovsky
Cinematographers: Dmitry Bagin, Sergey Baskoev
Executive producers: Alfiia Shakirzyanova, Tatyana Ernezax
Production designer: Ksenia Rogozhkina
Editor: Tatyana Ernezax
Colorist: Andrew Bushmin
Sound: Gavriil Biryulin, Alexander Kozharsky, Ivan Gusakov
Music: Alexander Muratovsky
CAST
Evgeny Tkachuk
Eldar Kalimulin
Alexey Vakarchuk
Yana Esipovich
Serafima Ogareva
Sonya Priss
Alisa Mironova
Fedor Pokrass
Julia Andreeva
Tatyana Mukhina
Evgenia Lykova
Anna Melnikova
Sergey Demidov
Rosa Shmukler
Ilya Pavlov
Alexey Boroshin
Valeria Orlova
Maria Furina
Sofya Mironova
Veronika Mironova